1: The Gospel From Patmos – Singing With Inspiration
A Happy New Year, and welcome to 2019.
"Blessed is he who reads…." says our Memory Text – 
Hymn 272, "Give Me the Bible".
In the Bible, God's word is written for us – 
Hymn 351, "Thy Hand, O God Has Guided". Our Sabbath afternoon introduction goes on to say we are to obey the teaching – 
Hymn 590, "Trust and Obey" which then provides guidance –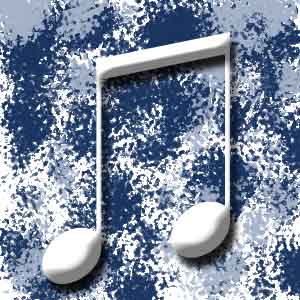 Hymn 538, "Guide Me, O Thou Great Jehovah".
On Sunday, The Revelation of Jesus brings us 
Hymn 245, "More About Jesus, I Would Know".
We thank God in hymns for providing His word to us:  
Hymn 277, "For Your Holy Book We Thank You" and 
Hymn 274, "O Word of God Incarnate" and then 
"Lord, I Have Made Thy Word My Choice", Hymn 273.
Revelation 1:5,6 on Wednesday shows there is 
"Power in the Blood", Hymn 294.
We are reminded on Thursday of "the return of Jesus in power and glory". This theme is found in 
Hymn 207, "It May Be at Morn", 
Hymn 219, "When Jesus Comes in Glory", 
Hymn 220, "When He Comes", and 
Hymn 214, "We Have This Hope".
May we all remain faithful for Jesus very soon return.
"Till I come, give attendance to reading, to exhortation, to doctrine."
1 Timothy 4:13 KJV
Amen!

(

3

)

Print/PDF/Email