2: Among the Lampstands – Singing With Inspiration
Our Sabbath afternoon introduction to the weeks' study shows John being given a vision of the resurrected Christ in the heavenly sanctuary:
Hymn 177, "Jesus, Your Blood and Righteousness" and 
Hymn 178, "The Unveiled Christ". The study goes on to say that John was provided assurance of Christ's presence and care :
Hymn 462, "Blessed Assurance, Jesus is Mine!"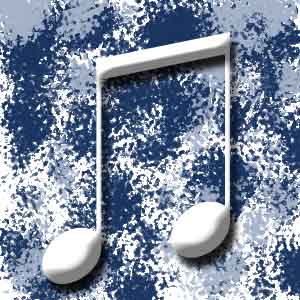 John was on Patmos because of his faithfulness to the gospel:
Hymn 602, "O Brother, Be Faithful".
Here are some hymns that can be sung for the Monday topic of "On the Lord's Day" (The Sabbath):
Hymn 381, "Holy Sabbath Day of Rest", 
Hymn 388, "Don't Forget the Sabbath", and 
Hymn 390, "We Love Thy Sabbath, Lord".
On Tuesday, Jesus as our High Priest is in:
Hymn 177, "Jesus, Your Blood and Righteousness". The High Priest would trim and refill the lamps :
Hymn 595, "Let Every Lamp Be Burning".
May we all remain faithful for Jesus very soon return.
"Till I come, give attendance to reading, to exhortation, to doctrine."
1 Timothy 4:13 KJV
Amen!

(

7

)