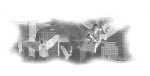 Key Thought : The three angel's messages prepare people to face the last day deceptions and be ready for the second coming of Christ. Life and death are bound up in our attitude toward these messages..
[Teaching plan for Our Prophetic Message December 9, 2013]
1. Have a volunteer read Revelation 14:6,7..
a. Ask class members to share a thought on what the most important point in this text is.
b. What does it mean to "fear God"?
(Note: Read Psalm 111:10, Proverbs […]