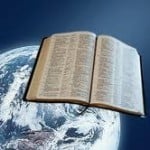 From the introduction onward, we have seen how the final end-time crisis will center around the question of worship. The issue of worship is not a small matter. The eternal destiny of souls hangs on it. This crucial truth becomes more apparent in what unfolds in Revelation 13 and 14.
Read Revelation 13 and answer the following questions: 
What is the historical context of these verses? What are they talking about historically and prophetically?
How often does the theme of worship appear in this chapter? What [...]