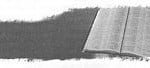 Read for This Week's Study: Ps. 119:50, 74, 116; Heb. 4:12; 11:3; John 5:39; Heb. 4:1-2; Acts 20:27-32.
Memory Text: "Plead my cause and redeem me; revive me according to Your word" (Psalm 119:154, NKJV).
Just as serious Bible study spawned past revival movements, we believe that it will happen again in the last days. The Holy Spirit will move upon a generation of committed Adventist Christians who have discovered His will in His Word and are passionate about proclaiming it to the world.
They will have found grace and strength and [...]