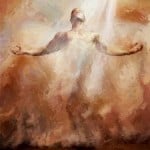 Read Genesis 2:7 and Genesis 3:19. From what was Adam made, and what was the result of his sin?
God created Adam from the dust, and he became a living being. As long as he maintained his relationship with God, his life would continue. When Adam sinned, he became separated from the Source of life. As a result, he died and returned to dust.
Read Isaiah 26:19 and Daniel 12:2. What will happen to those who sleep in the dust?
The promise of […]