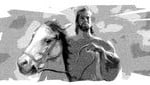 Read for This Week's Study: Eph. 1:18-22, Rom. 8:26-39, James 4:7, 1 Pet. 5:6-10,Luke 10:1-20, Acts 5:12-16.
Memory Text: "Yet in all these things we are more than conquerors through Him who loved us" (Romans 8:37, NKJV).
Key Thought: In Christ, we have victory over all forces that would oppress us.
In some parts of the world, religion is basically a source of power that may be seen as nothing but a way to help one meet the challenges of daily living. The Christian notion of salvation from sin, for example, […]