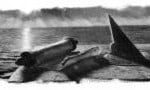 Read for This Week's Study: Ps. 104:1–9, Rev. 1:1–3, 2 Pet. 1:21, Daniel 2, Rev. 12:7–17, Rom. 16:20, 2 Cor. 5:17–19.
Memory Text:
" 'I am the Alpha and the Omega, the Beginning and the End,' says the Lord, 'who is and who was and who is to come, the Almighty' " (Revelation 1:8, NKJV).
Key Thought: Our God works in and through history, and in and through history He has given us powerful evidence for faith.
Is human history a meaningless series of events, or is there a central direction toward […]