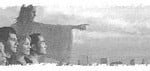 Key Thought : Reformation is a change in our thinking whereby we see sin as it is and surrender any practice, habit, or attitude that is not in harmony with God's will.
[Teaching plan for The Outgrowth of Revival August 26, 2013]
1. Have a volunteer read 2 Corinthians 7:8-12.
a. Ask class members to share a thought on what the most important point in this text is.
b. What is the difference between Godly sorrow and worldly sorrow?
c. Personal Application : [...]