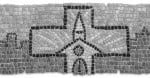 Key Thought: The indication of God's presence is in the spirit manifested within the church. Intentional acts of kindness, help in trials, and forgiveness and restoration are extended to those who err.
[Teaching plan for "The Gospel and the Church" December 21, 2011]
1. Have a volunteer read Galatians 6:1.
A. Ask class members to share a short thought on what the main idea of this text is.
B. Why should we in a meek spirit restore one who sins? What is [...]