Further Study: Read Ellen G. White, Teaching in Parables, pp. 17-27, in Christ's Object Lessons.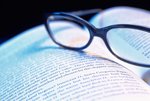 "Jesus desired to awaken inquiry. He sought to arouse the careless, and impress truth upon the heart. Parable teaching was popular, and commanded the respect and attention, not only of the Jews, but of the people of other nations. . . .
"Again, Christ had truths to present which the people were unprepared to accept or even to understand. For this reason also He taught them in parables. By connecting His teaching with the scenes of life, experience, or nature, He secured their attention and impressed their hearts. Afterward, as they looked upon the objects that illustrated His lessons, they recalled the words of the divine Teacher. . . .
Jesus sought an avenue to every heart. By using a variety of illustrations, He not only presented truth in its different phases, but appealed to the different hearers.-Ellen G. White, Christ's Object Lessons, pp. 20, 21.
Discussion Questions:
In class, share your answer to Sunday's question. What can you learn from each other's stories?
Jesus used images and metaphors from things with which His hearers were very familiar. What could you use from your own culture that could help convey spiritual truths?
Though Jesus used metaphors from mostly agricultural settings, much of early Christianity was urban in nature. What urban images does one find in the writings of Paul or any of the other New Testament writers?
Think through the elements that make a good story. What are they? How do they work? How can we learn to use these elements in our witness?
Read Luke 16:19-31. What kind of story did Jesus use there? What lessons can we take from it about the use of fiction in the conveying of spiritual messages?
Amen!

(

4

)

Print/PDF/Email