Friday: Further Study: Day of Atonement
Further Study: "Now the event takes place foreshadowed in the last solemn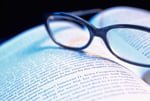 service of the Day of Atonement. When the ministration in the holy of holies had been completed, and the sins of Israel had been removed from the sanctuary by virtue of the blood of the sin offering, then the scapegoat was presented alive before the Lord; and in the presence of the congregation the high priest confessed over him 'all the iniquities of the children of Israel, and all their transgressions in all their sins, putting them upon the head of the goat.' Leviticus 16:21. In like manner, when the work of atonement in the heavenly sanctuary has been completed, then in the presence of God and heavenly angels and the hosts of the redeemed the sins of God's people will be placed upon Satan; he will be declared guilty of all the evil which he has caused them to commit."—Ellen G. White, The Great Controversy, p. 658.
Discussion Questions:
Why would any understanding of the plan of salvation be incomplete if it that leaves out, or minimizes, the work of Christ as our High Priest? What does the sanctuary teach us about just how central the work of intercession in the sanctuary is to the plan of salvation? The bulk of an entire New Testament book, Hebrews, is dedicated to the work of Christ in the heavenly sanctuary. In view of this, just how important is that work?
Someone once wrote that the work of Christ, from His death to His ministry in the heavenly sanctuary, is simply part of "God's orderly method" of dealing with the sin problem in a way that will help to answer all questions regarding His justice, fairness, and love. Dwell on the implications of that thought, especially in light of The Great Controversy and what it teaches us about the grand issues involved in the sordid tragedy of sin.
Many Seventh-day Adventists were taught about the Day of Atonement in a way that has left them without assurance of salvation. Such a view comes from a false understanding of the purpose of the Day of Atonement. Think about the name "atonement." What does it mean? How is atonement achieved? Who does the work of atonement? How is it accomplished? How should these answers help us to understand why the Day of Atonement is actually good news?
Amen!

(

11

)

Print/PDF/Email