Friday: Further Study: The Call of Wisdom
Further Study: Read Ellen G. White, Hidden Treasure, p. 111–114, in Christ's Object Lessons; A Blessing in the Home, p. 334, in Messages to Young People; Study of Physiology, p. 197, 198, in Education; Ellen G. White Comments, p. 1156, in The SDA Bible Commentary, vol. 3.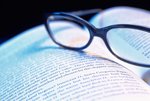 The youth need to understand the deep truth underlying the Bible statement that with God is the fountain of life. Psalm 36:9. Not only is He the originator of all, but He is the life of everything that lives. It is His life that we receive in the sunshine, in the pure, sweet air, in the food which builds up our bodies and sustains our strength. It is by His life that we exist, hour by hour, moment by moment. Except as perverted by sin, all His gifts tend to life, to health and joy.— Ellen G. White, Education, p. 197, 198.
Many cherish the impression that devotion to God is detrimental to health and to cheerful happiness in the social relations of life. But those who walk in the path of wisdom and holiness find that godliness is profitable unto all things, having promise of the life that now is, and of that which is to come. They are alive to the enjoyment of life's real pleasures. — Ellen G. White Comments, The SDA Bible Commentary, vol. 3, p. 1156.
Discussion Questions:
What is the difference between wisdom and knowledge? How can someone have a lot of knowledge and not wisdom? After all, who doesn't know personally, or at least know about, some very knowledgeable people who seem to have no wisdom?
Dwell more on the idea of the fear of the LORD. If there is no fear in love

(

1 John 4:18

)

, how can we fear the Lord and still love Him? How do we reconcile the tension between justice and love in the fear of the LORD?
Why is being wise in one's own eyes such a dangerous state to be in, especially when we consider how corrupt the human heart is, and how easy it is for us to rationalize just about any behavior we want? Think of those who have rationalized the worst of behaviors. How can we make sure we don't do the same thing?
Amen!

(

19

)

Print/PDF/Email