"Providence had directed the movements of nations, and the tide of human impulse and influence, until the world was ripe for the coming of the Deliverer. . .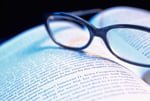 "At this time the systems of heathenism were losing their hold upon the people. Men were weary of pageant and fable. They longed for a religion that could satisfy the heart."-Ellen G. White, The Desire of Ages, p. 32.
"Outside of the Jewish nation there were men who foretold the appearance of a divine instructor. These men were seeking for truth, and to them the Spirit of Inspiration was imparted. One after another, like stars in the darkened heavens, such teachers had arisen. Their words of prophecy had kindled hope in the hearts of thousands of the Gentile world."-Page 33.
"When Paul first visited Corinth, he found himself among a people who were suspicious of the motives of strangers. The Greeks on the seacoast were keen traders. So long had they trained themselves in sharp business practices, that they had come to believe that gain was godliness, and that to make money, whether by fair means or foul, was commendable. Paul was acquainted with their characteristics, and he would give them no occasion for saying that he preached the gospel in order to enrich himself. . . . He would seek to remove all occasion for misrepresentation, that the force of his message might not be lost."-Ellen G. White, Gospel Workers, pp. 234, 235.
Discussion Questions:
What do you think Ellen White meant when she wrote (above) that the "Spirit of Inspiration" was imparted to Gentile teachers? To what degree is God at work in the world of ideas outside the Christian context? Can a person be saved if they have never heard the name of Jesus? If so, on what basis?
In what contexts would a private home or apartment be an effective location for a church in today's world? Are designated church buildings always the best way to do church? Why, or why not?
How can your church learn to better adapt its outreach to the local community? That is, why must we always remember that what might work in one area might not in another?
Summary: The biblical accounts of Paul's missionary activity are set in the context of ancient Rome. As we see Paul wrestling with everyday issues, we can learn how to better apply the principles and lessons that God placed in Scripture for us today. In 1 and 2 Thessalonians, Paul was guiding ancient urban Christians through challenging times.
Amen!

(

0

)

Print/PDF/Email