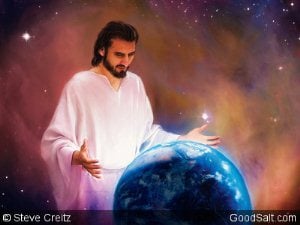 The Psalms contains a rich corpus of songs praising the Creator. Regularly and jubilantly the psalmists refer to the "great works" of God.1
Psalm 19. The progression of thought is audacious. First, David describes the glories of the heavens and firmament, including the blazing sun. He compares the brilliant energy of the sun to a bridegroom going to his wedding and also to an athlete in training (vss. 1–6). He then links this splendor of the sun to the perfection of God's law and the power of its precepts. The contents of the law are thereby linked with the grandeur of God's creative actions (vss. 7–11).
Psalm 92. This "Song for the Sabbath" opens with the attitude of praise from a grateful heart. The one who traces the use of "the works of Your hands" and "Your works," as used throughout the Psalter (or throughout any biblical book for that matter), will be drawn to the extensive praise for the created world included in the Bible. And the more any person learns about the created works of God—whether the smallest detail seen through a microscope, or the furthest star or planet seen through a telescope, or whatever creature of animal life (whether it swims, flies, or walks)—the more the amazing power of God's creative activity comes through. Scientists continue to learn more and more, not only about the different plants and animals but also about how all systems of life interact with each other in the complex web of life. The more they learn, the more amazing it all appears.
"[The] jaw is clearly not an example of intelligent design; rather, it is an imperfect adaptation that has occurred as a result of natural selection, working with the materials at hand to refashion and shorten the mammalian muzzle into a face."—Owen Gingerich, God's Universe (Cambridge, Mass.: Harvard University Press, 2006), pp. 98, 99. What important point has this Christian—fruitlessly attempting to meld evolution with a Christian worldview—unfortunately missed? 
---
---
No question, the created world reveals the love and power of the Creator. But our world has also been devastated by sin, by the scars and disruption caused by the great controversy. We see the horrible results all around us in sickness, death, natural disasters, and the like. No part of the earthly creation has escaped, and certainly no human being has. And yet, even amid this devastation, we can see the love and power of the Creator. The key is not to focus on the bad but on the good that underlies it. We might see, for example, a cherry tree smitten with the blight that destroys all the fruit. The blight, however bad, does not and cannot erase the love and goodness revealed in the tree itself, a love and goodness that points to the character of the Creator.
Amen!

(

0

)

Print/PDF/Email