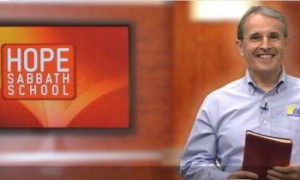 You can now see the current lesson of the Hope Sabbath School class led by Pastor Derek Morris. (Adobe Flash Player version.) It is an hour-long, inter-active study of the lesson for the week and a demonstration of a good Sabbath School class. You can download the video (MP4) or audio (MP3) files and the lesson outlines (PDF) to your computer.
A Youtube version of the Hope Sabbath School "The Eschatalogical Day of Atonement" works very well on mobile devices. You can download the lesson outlines from the HopeTV Sabbath School Site.
[weaver_youtube id=FJbjfQuTyug autoplay=0 rel=0 ]
You can bookmark the Hope Sabbath School Youtube Channel for reference.
Amen!

(

10

)

Print/PDF/Email