Read for This Week's Study: Prov. 28:4; Prov. 28:7; Prov. 28:9; Rom. 1:16-17; Gal. 3:24; Prov. 28:5; 1 John 2:15–17; Prov. 29:13.
Memory Text: The fear of man brings a snare, but whoever trusts in the LORD shall be safe (Proverbs 29:25, NKJV).
So many voices call to us from so many directions. How do people know what is right and what is wrong? The answer is found in God and His written revelation. We must learn to rely on God and to obey His Law. The rest then will follow by itself.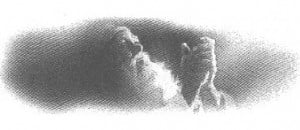 Jesus told us this when He said to seek first the kingdom of God, and then all that we need will be supplied (Matt. 6:33, NKJV). We are to make trusting and following God our first priority; otherwise, we will make something else that priority, which is idolatry, pure and simple. And we can learn to trust God only by living a life of faith. The Christian walk is just that, a walk; we have to make the choices to do the things that the Lord has told us to do, and then leave the consequences to Him.
*Study this week's lesson to prepare for Sabbath, March 14.
Amen!

(

31

)

Print/PDF/Email