Read for This Week's Study: Proverbs 31, Job 29:15, Proverbs 8, 1 Cor. 1:21, Rev. 14:13.
Memory Text: Do not give your strength to women, nor your ways to that which destroys kings. It is not for kings, O Lemuel, it is not for kings to drink wine, nor for princes intoxicating drink (Proverbs 31:3-4, NKJV).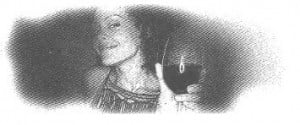 The book of Proverbs began with the teachings of a father (Prov. 1:1, Prov. 1:8; Prov. 4:1) and ends with the teachings of a mother (Prov. 31:1) . The name Lemuel may allude to Solomon; if so, then Lemuel's mother is Solomon's mother, and she warns her son against the two most serious threats to the king: wine and women.
The association of wine and women is deliberate. To be efficient as a ruler, the king has to be careful of the influences he faces, and these two factors can be very powerful. Though the right woman could be beneficial, alcohol is only trouble.
The father's introduction was concerned with the spiritual acquisition of wisdom. Now, the mother's conclusion is concerned with applying wisdom in real life. For the spiritual principles taught by the father would mean nothing if the practical advice offered by the mother were not followed.
*Study this week's lesson to prepare for Sabbath, March 28.
Amen!

(

28

)

Print/PDF/Email