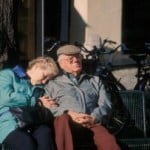 Humans are social beings.
At home and work, and in public and civic places, people are involved in all kinds of relationships. Responsible Christian behavior ought to be evident at all these levels, and the Bible has relevant principles by which to guide these relationships.
Study the following Bible passages in order to come up with a biblical definition of marriage: Gen. 2:21-25, Mal. 2:14, Eph. 5:28.
To define something is to provide its meaning. Today it is said that marriage […]