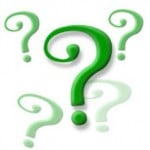 "Christmas! Christmas! I can hardly wait for Christmas!" Four-year-old Randy Williams clapped his hands and did a tumble to the Christmas tree in the corner of the family room.1
"What's so special about Christmas?" his dad teased.
"Presents. Lots of presents. And cake and cookies and ice cream and—"
"Christmas is for you?"
"Yes! Yes! Yes! Christmas is for ME!" Mom was calling, and Randy rushed off to his bedroom to sleep and dream about Christmas.
Later that night dad shared with mom […]