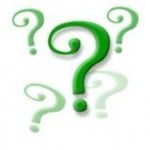 A Prediciament
Are any of the following involved in personal evangelism?1
Judy is sitting at her desk at home signing cards to send to children in the primary division for their birthdays.
Matthew is working on a stubborn computer to get it to run again for an equally stubborn old man who lives down the road.
Susan is chopping carrots and lettuce for a salad she is taking to a special after-church lunch.
The Wilson family is driving ten  miles out of their way […]