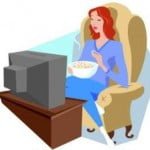 Maria grew up in Poland.
As a teenager Maria searched for God, but she didn't find what she was looking for. Eventually she returned to her parents' church and immersed herself in its practices, hoping for spiritual fulfillment.
As she read the Bible, she discovered many texts that raised questions in her mind. The book of Revelation posed the greatest challenge, but her priest couldn't answer her questions.
Maria's husband wanted to leave Poland, which didn't have enough television stations to satisfy him. […]