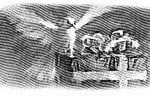 Read for This Week's Study:
1 Pet. 4:10; John 16:8, 13; 1 Cor. 12:28–31; Acts 2:40–47; 13:4-5.
Memory Text:
"And He Himself gave some to be apostles, some prophets, some evangelists, and some pastors and teachers, for the equipping of the saints for the work of ministry, for the edifying of the body of Christ" (Ephesians 4:11-12, NKJV).
Key Thought:
Spiritual gifts are special attributes given to each member to be used for God's glory and for the saving of souls.
As a church we have rightly emphasized the spiritual gift of […]