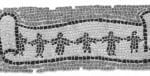 The Unity of the Gospel October 15, 2011
Key Thought: The church was in danger of losing its understanding of the gospel because of dependence on Jewish traditions that opposed faith in Christ's work.
1. Have a volunteer read Galatians 2:3-5
A. Ask class members to share a short thought on what the main idea of this text is.
B. Why were the Jews so concerned about the Gentiles being circumcised?
C. Personal Application: What challenge does the SDA […]