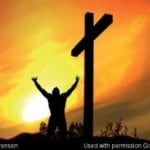 Though after Christ's sacrificial death there was no more need for animal sacrifices,
the New Testament does talk about the need for another kind of sacrifice instead.
According to these texts, what kind of offerings are we to bring to God today? Rom. 12:1-2; Phil. 4:18; Heb. 13:15-16; 1 Pet. 2:5.
Terminology from the sacrificial system worked very well in describing the early Christian concept of what it meant to live a life totally consecrated to God. [...]