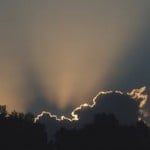 "Then God said, 'Let there be light'; and there was light. And God saw
the light, that it was good; and God divided the light from the darkness. God called the light Day, and the darkness He called Night. So the evening and the morning were the first day (Gen. 1:3-5, NKJV). What do these verses teach us about the first day of Creation?
Numerous points can be inferred from this passage.
First, light appeared in response to God's [...]