---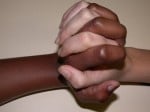 So is there a difference between uniformity and unity?
In "uniformity," you will find the word "uniform." And that serves as a good illustration. When I taught in a Christian school with school uniforms, all the students look equally good. But do you believe their uniforms make them equally good in heart and character?
In His intercessory prayer, Christ prayed for unity in the body of believers, asking that …
" … they may all be one, just [...]

---
Subscribe to our SSNET2 mailing list. On this list we distribute weekly helps from Michael Fracker and Joyce Griffith.