---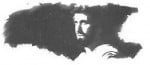 Key Thought: James, the Lord's brother, gives us an excellent example of moving from unbelief to faith and action. He was a well-respected leader in the early Christian church.
[Lesson Plan for James the Lord's Brother September 29, 2014]
1. Have a volunteer read John 7:2-5 and Mark 3:21.
a. Ask class members to share a thought on what the most important point in this text is.
b. What did Jesus' own family and friends think about Him at this time?
c. Personal Application: [...]

---
Subscribe to our SSNET2 mailing list. On this list we distribute weekly helps from Michael Fracker and Joyce Griffith.