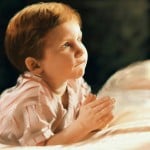 Beginner to Primary
Gracelinks Curriculum
This is the current standard curriculum for Seventh-day Adventist churches.
My Bible First Curriculum
This is a curriculum for leaders and teachers who prefer more structured lessons than the Gracelinks curriculum provides. Materials and stories contain true-to-life graphics instead of cartoon graphics. Resources include theme materials and visualized songs, teaching helps and memory verse aids.

My Bible First was started to help parents establish daily family worships. Many parents want to have family worship, but just don't know what to do. The lessons are written to help parents teach their children to love Jesus, and devote their lives in service to Him while still at a young age. Children can understand the plan of salvation and the great controversy theme. That's why all our Bible lessons tell the Bible stories in the order that they happened. Each week's lesson builds on what was learned the previous week. It really helps children to understand how God has been working in history, and the consequences of choices. This approach really makes sense to children, and helps them put all the "pieces" together. Free samples available.
Juniors/Teens (10 – 14)
GraceLinks Curriculum
My Bible Says Curriculum
Young Disciple Curriculum for Juniors & Teens (Grades 5-8)
High-school Age (14 – 18)
Sabbath School Ministry Descriptions
Felt Illustrations
While computer animations and PowerPoint presentations are popular, there's still much to be said for old-fashioned "felt sets." The advantage of felt sets is that children can be engaged in the stories by placing the felt figures on the board. Additionally, the felt experience is different from what they usually experience and thus has a special attraction.
Scripture Songs
We've been asked for sources of Scripture songs. We supply some here. Please let us know if you know of any others, and feel free to share your experience in our comments section.
Stories
Other Resources

Print/PDF/Email