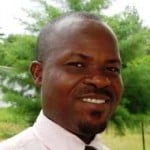 Moïse drove taxi in Cameroon to earn a living.
He was single and lived with his mother. An Adventist friend often talked about the Bible. As Moïse began to understand the importance of the Sabbath, he quit driving his taxi on Saturdays.
Moïse's Aunt Paulette saw Moïse's interest in God and invited him to church and evangelistic meetings, sitting with him to help him find the Bible texts. Moïse gave his life to Christ.
"Nonsense," Moïse's mother said when she learned her son [...]