See Introduction to Stewardship: Motives of the Heart, Adult Bible Study Guide for 2018, first quarter.
See "Prosperity Theology Tells Us to Live Now as Kings, Not Servants," a blog post by Randy Alcorn for a sober examination of the "prosperity gospel," including a video and links to a couple of other good posts. 
See also Randy Alcorn's book, Money, Possessions, and Eternity on financial stewardship in your choice of Kindle or Paperback format.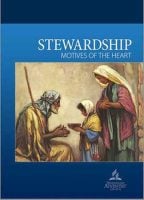 The full lesson quarterly of Stewardship:Motives of the Heart is available from Amazon in Kindle format as well as in  paperback. (Take advantage of free shipping by ordering other items at the same time.)
The companion book for the lesson by lesson author John Mathews, is also entitled Stewardhip: Motives of the Heart. (Bible Bookshelf Series) fills out the lesson study with practical applications You can also order the paper lesson in various formats from your Adventist Book Center (Call 1-800-765-6955).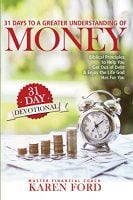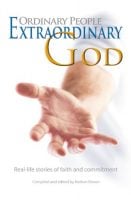 For some really practical suggestions, check out Karen Ford's 31 Days to a Greater Understanding of Money: 31 Day Devotional: Biblical Principles to Help You Get Out of Debt & Enjoy the Life God Has for You, available in Kindle or Paperback versions. (Check out the reviews and preview to see if this is for you.)
For some inspiration, check out Nathan Brown's Ordinary People—Extraordinary God: Real-life stories of faith and commitment ("Ordinary People" stories Book 1) in downloadable Kindle format.
You can read Kindle books on whatever device you are using to read this. I enjoy keeping books on my smart phone, because that way I can use spare minutes to good advantage. Enjoy!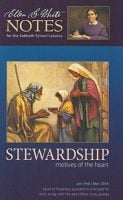 Ellen White Notes 2018a, Pacific Press version. The "official"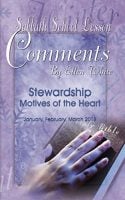 version of Ellen White comments on Stewardship: Motives of the Heart. Print length 108 pages.
Sabbath School Lesson Comments by Ellen White  edited by J. L. MalmedeVanAllen. Print length 197 pages.
Leo VanDolson's Managing God's Gifts is a reprint of a classic volume on stewardship. Available in Kindle or Paperback versions.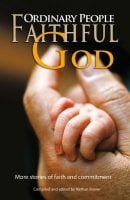 And for some more inspiration, turn to Nathan Brown's second "Ordinary People" book, Ordinary People—Faithful God: More real-life stories of faith and commitment ("Ordinary People" stories Book 2), available in Kindle or Paperback formats.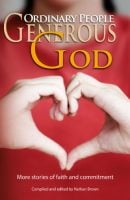 And Nathan Brown's third "Ordinary People" book, Ordinary People—Generous God: More stories of faith and commitment ("Ordinary People" stories Book 3), also available in Kindle or Paperback formats. 
If you think you don't have anything to give – that God didn't make you a "steward" of anything, maybe you should check out Carol Amen's little volume, Pass It On.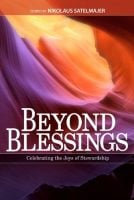 It may make you look at stewardship in a wholly different way.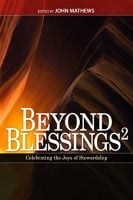 If you've never been inspired by sermons on giving, that might just change if you'll read Beyond Blessings, edited by Nikolaus Satelmajer. It's a collection of sermons that placed as "winners" in a contest for the best sermons on giving.  
The second series of sermons, Beyond Blessings 2, was edited by lesson author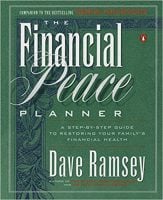 John Mathews. 
If the subject of stewardship or even money is giving you headaches and maybe heartaches, you may find answers in Dave Ramsay's The Financial Peace Planner: A Step-by-Step Guide to Restoring Your Family's Financial Health. Available in Kindle, Paperback or Audio format. Or you may prefer one of his other books. (Check them out by reading reviews.)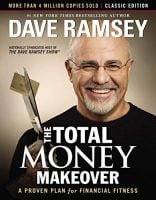 Dave Ramsey is America's financial guru who gives biblically inspired financial advice. We recommend his classic The Total Money Makeover: A Proven Plan for Financial Fitness, available on Amazon in Kindle or Hardcover format. It has guided many a family out of a deep financial hole, proving that biblical principles work in the modern world.
If you're totally unfamiliar with Dave Ramsey, you might want to look in on his Youtube channel: The Dave Ramsey Show.
Stewardship of Time & More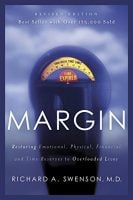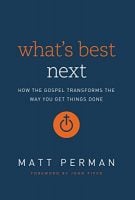 Author Richard Swenson takes us beyond the management of material possessions in Margin: Restoring Emotional, Physical, Financial, and Time Reserves to Overloaded Lives. If Kindle or Paperback versions don't suit you, perhaps the Audio version will keep your mind occupied while you walk or drive. 
Matthew Aaron Perman gets right down to the nitty-gritty of what we do with our time in What's Best Next: How the Gospel Transforms the Way You Get Things Done. Kindle Hardcover or Paperback. 
Amen!

(

8

)

Print/PDF/Email