Sabbath School Net Store
  Go directly to Amazon.com |Amazon.ca | Amazon.co.uk  | General Info | How Our Store Works | Go to Sabbath School Net Blog | Go back to Facebook ]
Galatians | Romans | Apostolic Church | Modern Takes | Bible Interpretation| Stewardship | Preparation for the End Time
[Note: Our Amazon links work in Canada, US and Great Britain and link to your local Amazon stores. Most Kindle books can be downloaded world-wide from Amazon.com. All you need is the Amazon.com free reader for the PC, or the FREE app for almost any mobile devices. Of course, a Kindle reader will work just great too. ]
Introduction to Stewardship: Motives of the Heart, Adult Bible Study Guide for 2018, first quarter
See "Prosperity Theology Tells Us to Live Now as Kings, Not Servants," a blog post by Randy Alcorn for a sober examination of the "prosperity gospel," including a video and links to a couple of other good posts. 
See also Randy Alcorn's book, Money, Possessions, and Eternity on financial stewardship in your choice of Kindle or Paperback format.  
The full lesson quarterly of Stewardship:Motives of the Heart is available from Amazon in Kindle format as well as in  paperback. (Take advantage of free shipping by ordering other items at the same time.)
The companion book for the lesson by lesson author John Mathews, is also entitled Stewardhip: Motives of the Heart. (Bible Bookshelf Series) fills out the lesson study with practical applications You can also order the paper lesson in various formats from your Adventist Book Center (Call 1-800-765-6955).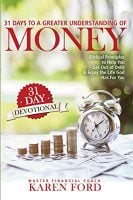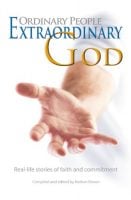 For some really practical suggestions, check out Karen Ford's 31 Days to a Greater Understanding of Money: 31 Day Devotional: Biblical Principles to Help You Get Out of Debt & Enjoy the Life God Has for You, available in Kindle or Paperback versions. (Check out the reviews and preview to see if this is for you.)
For some inspiration, check out Nathan Brown's Ordinary People—Extraordinary God: Real-life stories of faith and commitment ("Ordinary People" stories Book 1) in downloadable Kindle format.
You can read Kindle books on whatever device you are using to read this. I enjoy keeping books on my smart phone, because that way I can use spare minutes to good advantage. Enjoy!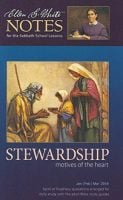 Ellen White Notes 2018a, Pacific Press version. The "official"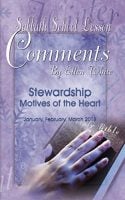 version of Ellen White comments on Stewardship: Motives of the Heart. Print length 108 pages.
Sabbath School Lesson Comments by Ellen White  edited by J. L. MalmedeVanAllen. Print length 197 pages.
Leo VanDolson's Managing God's Gifts is a reprint of a classic volume on stewardship. Available in Kindle or Paperback versions.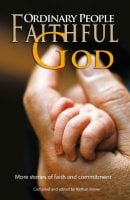 And for some more inspiration, turn to Nathan Brown's second "Ordinary People" book, Ordinary People—Faithful God: More real-life stories of faith and commitment ("Ordinary People" stories Book 2), available in Kindle or Paperback formats.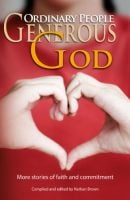 And Nathan Brown's third "Ordinary People" book, Ordinary People—Generous God: More stories of faith and commitment ("Ordinary People" stories Book 3), also available in Kindle or Paperback formats. 
If you think you don't have anything to give – that God didn't make you a "steward" of anything, maybe you should check out Carol Amen's little volume, Pass It On.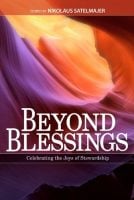 It may make you look at stewardship in a wholly different way.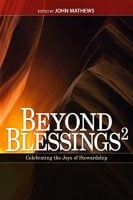 If you've never been inspired by sermons on giving, that might just change if you'll readBeyond Blessings, edited by Nikolaus Satelmajer. It's a collection of sermons that placed as "winners" in a contest for the best sermons on giving.  
The second series of sermons, Beyond Blessings 2, was edited by lesson author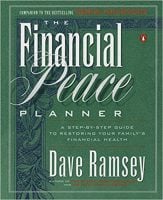 John Mathews. 
If the subject of stewardship or even money is giving you headaches and maybe heartaches, you may find answers in Dave Ramsay's The Financial Peace Planner: A Step-by-Step Guide to Restoring Your Family's Financial Health. Available in Kindle, Paperback or Audio format. Or you may prefer one of his other books. (Check them out by reading reviews.)
Stewardship of Time & More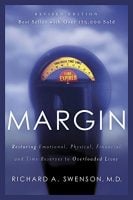 Author Richard Swenson takes us beyond the management of material possessions in Margin: Restoring Emotional, Physical, Financial, and Time Reserves to Overloaded Lives. If Kindle or Paperback versions don't suit you, perhaps the Audio version will keep your mind occupied while you walk or drive. 
Matthew Aaron Perman gets right down to the nitty-gritty of what we do with our time in What's Best Next: How the Gospel Transforms the Way You Get Things Done. Kindle Hardcover or Paperback. 
The Adult Bible Study Guide for the fourth quarter of 2017 is focused on the Book of Romans. (Also see other previous studies all the way back to the 1800's.)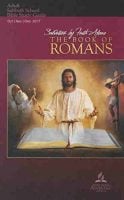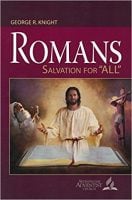 You may download the full lesson quarterly from Amazon in Kindle format. Just for interest's sake, you might want to compare the current lessons to earlier ones in the 1900's.
The companion book for the lesson by George R. Knight, Romans: Salvation for All  (Bible Bookshelf Series) seems to be only available in paperback at this time. If you see it in Kindle format, please let us know in a comment on t his page. 
Resources Referenced by the Lesson Author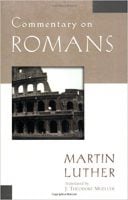 The classic Martin Luther's Commentary on Romans is most frequently referenced by the lesson author. (You'll find several versions of the Commentary at this link.) And we can read for ourselves just what lay at the root of the Protestant Reformation that pulled the Western world out of the Dark Ages. (Hint: Read the comments by other customers to find the best edition.) The Mueller translation referenced by the author (see at right) doesn't seem to be available in Kindle format. But if you'll just add a few more items to your order, shipping is free. 
Handbook of Seventh-day Adventist Theology, Commentary Reference Series, Volume 12. Ed. Raoul Dederen. Published in 2000, it is rare, and it is difficult to find a copy for less than $US 80.00. (Best price on Amazon.) But you can read it for free online with a membership at Scribd.com.
A Modest Proposal and Other Satires, by Jonathan Swift.
General Resources for Apostolic Church
Helpful Ellen White Books Referenced
Note: You can read all of these for free at egwwritings.org. You can also get the same content as an Android or iPhone app. We use the site and app all the time for reference. But we do have the real paper books as well, and they are well marked. However, now that our eye sight is not as good as it used to be, we have learned to appreciate the Kindle versions which we can read on our phone or tablet – even in bed. 🙂 The free Kindle app or a regular tablet or Kindle Reader will keep your place in multiple books, so you can actually read them through, even if you read several books at more or less the same time, as I generally do. You can generally find both the Kindle and paper versions at the links below:
For any studies of the apostolic church, Ellen G. White's classic,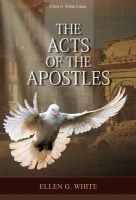 Acts of the Apostles provides valuable context as well as specific insight. It is the most frequently referenced and most helpful Ellen White book for the fourth quarter of 2017. This may be a good time to read the whole book through and to be inspired with what God can do with a small group of dedicated followers. (You'll find lots of options at Amazon.)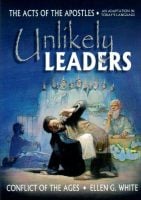 If you have previously read the original Acts of the Apostles you may enjoy the freshness of the modern language version, Unlikely Leaders. And if English is not your first language, you will definitely find this less challenging, because it uses modern vocabulary. It is a somewhat shortened version, due to some of the Bible references being left out. If you want lots of Bible texts to corroborate what Ellen White wrote, be sure to get the original version of Acts of the Apostles. And remember that the best version of any good book is the version you'll actually read and enjoy.  
Patriarchs and Prophets The story of beginnings – from the entrance of sin in heaven to the end of the patriarchal age. If you haven't read this before, we recommend you do, and you'll find a richness added to your Bible reading that you didn't experience before. For a fresh, easier-to-read version, we suggest The Beginning of the End. It's a bit shorter and uses updated language, making it easier to read.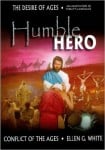 Desire of Ages, probably the most widely read and translated biography of Christ. If you've read it before, you know it helps to bring the story of Christ to life, and it speaks to the heart. (Many options at Amazon.) Whether or not English is your second language, you may want to take a look at the adapted version, Humble Hero. Published in fresh, modern language, it is easier to read and often gives fresh insights. Having read the original version a number of times, I enjoy this adaptation and find it true to the original. 
Advent Review and Sabbath Herald, Sep 3, 1889. Click on the link to read a scanned version of the original magazine. You may find yourself distracted by a lot of interesting little historical details that help provide atmosphere for the original articles. 
Christ's Object Lessons. If you've read this classic commentary on the parables of Christ, you already love it as we do. If not, a real spiritual feast awaits you. The link will lead you to several Kindle and paper versions, including some with lots of illustration, others as collections with Steps to Christ and Thoughts from the Mount of Blessings.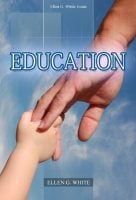 Education This book is so outstanding on the subject of a real education that it was plagiarized by a minister of education in one of the eastern bloc countries and published there many decades ago. I studied it as a text book in a "Philosophy of Education" class in college, and there is none better. Some of the passages I memorized still ring in my mind, such as this from the very first chapter: "True education … is the harmonious development of the physical, the mental, and the spiritual powers. It prepares the student for the joy of service in this world and for the higher joy of wider service in the world to come." (Okay, I confess I just looked it up in my app to get it right. The paper book is on the shelf, with this passages, as well as many others, highlighted.)
Evangelism. I confess I don't usually like compilations of Ellen White quotes, but this one is an exception. It is a practical guide to how to share the "Good News," particularly aimed at evangelists, but also useful in local churches and for private study. 
Faith and Works. A compilation, with good things in it, including some great statements on the relation of faith to works, but a bit heavy on the "works" end. Like I said, I don't like compilations much because it's too easy to skew the author's intent into what the editor would like to say.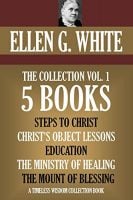 If you haven't read the whole Conflict of the Ages, Steps to Christ, Christ's Object Lessons, Ministry of Healing and Thoughts from the Mount of Blessings, read them first before this one – just so you know what the balance should be. 
Ministry of Healing. Lots of options for this book, which is one of the books centered on the life of Christ – this one being on His healing ministry and its application to healers in today's world. It's also part of the Timeless Collection, which is a real bargain with the full text of 5 related books. When introducing folks to Ellen White, these are the books I recommend first along with the Conflict of the Ages series. 
SDA Bible Commentary, Vol. 6. You could pick up the whole book (or the full set, for that matter) at the link I provided, but, realistically, the author refers only to the Ellen White Comments, and you can pick those up for less than US$1.00. (Alternately, you can pick up the EGW app or go to egwwritings.org. It's not the kind of book to read from beginning to end, like the others recommended here. 
The SDA Encyclopedia. Good price for the SDA Encyclopedia on Amazon. That said, I don't think we got that much worth out of ours. I wouldn't buy it again, but if you're a bibliophile, you might. 😉
Selected Messages, Book 1. This is a great little compilation, first published 1958. (At least that's the date on ours.) I think the editor of this one got the balance just right. This compilation is Christ-centered.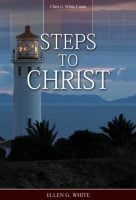 Steps to Christ. My genuine leather-bound copy (mine is black) has been read and underlined again and again – as was the bright red pocket hardback copy before it. And now I'm high-lighting my Kindle version. It never gets old but refreshes again and again. If you don't own this book, you need to get it and read it for yourself – not just online. (Best to get one you can put in your pocket, purse or backpack.) I remember when we gave this book to a Christian woman of another denomination who had never heard of Ellen White. She read it and loved it so much that she exclaimed, "This woman must have been inspired!" (You think?) The lesson author references this book once this quarter, I believe. 
Testimonies for the Church, Vol. 1.,  begins with a biographical sketch and Ellen White's first vision in 1844 and covers written testimonies from the year 1855 to 1868.
Read the Testimonies after you've read the Conflict of the Ages and  the Timeless Collection, remembering that these volumes are collections of individual testimonies given to specific people at a specific time and place. They may or may not apply to you and me in the same way. (For instance, to "eat less" applies to many, but others should "eat more.") They are interesting for historical reasons, and they contain many gems of truth that are timeless. After reading the Conflict of the Ages and  the Timeless Collection, reading the series of Testimonies, one after the other can be a great historical/spiritual journey. It is important for understanding the history of our church. 
Testimonies for the Church, Vol 2 contains testimonies written to individuals and the church at large in the years 1868 to 1871.
Testimonies for the Church, Vol. 3 includes testimonies written in the years 1876 to 1881.
Testimonies for the Church, Vol 5 includes testimonies written in the years 1882 to 1889.
Testimonies to Ministers and Gospel Workers A compilation of testimonies specifically aimed at ministers and other gospel workers. This links to a nice edition of this volume. 
Thoughts from the Mount of Blessings. Along with Steps to Christ, this is one of my most re-read books. The very first paragraphs transport the reader to a mountainside in Judea where Christ is sharing the principles of His Kingdom – the Kingdom that He taught us to ask for in prayer: "Thy Kingdom come on earth, as it is in heaven." He taught how to live in His Kingdom here, and I remember one of my favorite passages that is so true: "Human nature is ever struggling for expression, read for contesst; but he who learns of Christ is emptied of self, of pride, of love of supremacy, and there is silence in the soul. … It is the love of self that destroys our peace. While self is all alive, we stand ready continually to guard it from mortification and insult; but when we are dead, and our life is hid with Christ in God, we shall not take neglects or slights to heart. We shall be deaf to reproach and blind to scorn and insult." (pp. 15 – 16) "Silence in the soul." Can you hear it?
Bible Translations & Interpretation
In the Bible Versions section of the quarterly, there's a reference to the CJB Bible /Complete Jewish Bible by David H. Stern. Copyright© 1998. For those of us interested in different Bible versions, this could prove interesting. Most of us may not want to buy the leather-bound Complete Jewish Bible, but the Kindle version is considerably more affordable. The Old Testament presents the books in the Hebrew order of the Jewish Tanakh. It may help to clarify misunderstandings by recognizing Jewish historical and cultural backgrounds. It also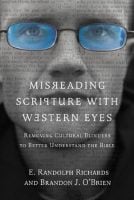 includes a Jewish New Testament. The Messianic Jewish Net also offers this Bible version in a "Study Bible" format which is particularly designed to illuminate the Jewish background of the text. 
And that reminds me of a fascinating book I have been reading: Misreading Scripture with Western Eyes: Removing Cultural Blinders to Better Understand the Bible, by co-authors Randolph Richards  (and Brandon J. O'Brien. It is full of surprising insights that demonstrate that there is much we are missing in the Bible because of our "Western eyes." (For instance, the authors suggest that it is more likely that Jesus was born in a poor peasant home which included shelter for animals than in a bar.) These insights are likely to help in understanding Paul as well.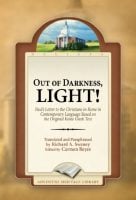 Out of Darkness, LIGHT! by Richard A. Swaney is a paraphrase of the book of Romans in modern English. Read Paul's letter the way he would have written it today! 
You can get a feel for the paraphrase by checking out the preview on Amazon, but you can't lose much with the Kindle version being priced at less than a dollar.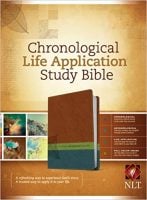 If you're not familiar with the New Living Translation (NLT) of the Bible, we invite you to check it out. We have the NLT Chronological Life Applications Study Bible  in Duotone Imitation Leather (very nice, but ours is brown and tan), and to read it through together, we also got the Kindle version (much less expensive). The Kindle version works very well on a tablet, but is also okay on Samsung Note 4 phone. We've read it through once as a family and found that it is remarkably accurate, even though we disagree with a few translated phrases. But then the KJV isn't error-free either. See more details on our New Living Translation of the Bible page.
I have to chuckle when some saintly old folks in my Sabbath School class apologize for "only" having a "new version" of the Bible when asked to read some texts aloud. Often the fresh, modern translation can help us see new things in familiar texts. 
Now For Some Modern Applications of Romans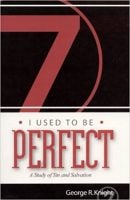 In I Used to be Perfect: A Study of Sin and Salvation George R. Knight tackles the issue of "sin" head-on, doing his best to get the reader to think beyond the pat answer of "transgression of the law." I think it should be a must-read for every Seventh-day Adventist. Written in engaging and readable, if provocative, way, Knight weaves his own struggle with legalism and perfectionism into his teaching. His self-deprecating sense of humor made me smile many times. He clearly demonstrates Paul's teaching of being saved by grace through faith, and that makes this a very helpful book for understanding Romans and Galatians.
Understanding Paul's teaching brought light and freedom to Martin Luther and George Knight, and if you're struggling to be perfect to be saved, the understanding clearly laid out in this book will bring light and freedom to you too. Highly recommended. We've linked to the second edition, which includes study questions at the end of each chapter. (In the preview on Amazon, you'l see that the title of the first chapter is "SIN Is Love" and the first sentence, "Eating cheese is not sin." That's what I call provocative. But read on to follow his reasoning. For instance, are you clear on the difference between SIN and "sins"?)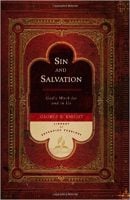 I Used to Be Perfect encapsulates much of George R. Knight's teaching that you'll also find in other, more formal books, such as Sin and Salvation: God's Work for Us and In Us, replete with end notes, Scripture index and index of names and topics. Knight explores justification, sanctification, perfection, sinlessness and how they are related to each other. .Converted from agnosticism to Christianity more than 40 years ago, Knight long wrestled with what it means to be saved, what God can do for us and in us. This book in many ways is the result of that personal search. It is also helpful in understanding how to interpret the biblical text.  (If you're a scholar, this one's for you. Only available in hardcover.)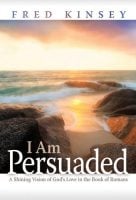 I am Persuaded. Fred Kinsey says, "Before Romans I had a wonderful sense of right and wrong, of dos and don'ts. But I never experienced any of the joy or hope that a Christian ought to have. Before Romans I might have looked good on the outside, but inside I knew I was lost. Then I read the book of Romans, and a flood of light poured into my life."
A practical application of the book of Romans in a great little book. 
Previous Studies in the Book of Romans
In the third quarter of 2010, we had a series of studies on Redemption in Romans similar to the first quarter of 1980. (The titles in those two sets of lessons are very similar, but we haven't checked whether the content is identical. If you check, please lest us know in a comment.)
In the fourth quarter of 1990 our quarterly studies were under the title of The Letter to the Romans (PDF file). And the lessons for the first quarter of 1959 were just entitled, Romans. Likewise for the fourth quarter of 1913 and the  first quarter and second quarter of 1914 (That was 39 lessons on the Book of Romans!), the fourth quarter of 1930 and the second quarter of 1931. 
You can find resources for studying Galatians on this page. 
You can find more resources on the Holy Spirit and Spirituality on this page.
Page prepared by Inge Anderson, publisher of Sabbath School Net
---
As a member of the Amazon Associate program, we receive a small advertising fee for your order when your order is initiated by a click through one of the links on our site.
---
Amen!

(

26

)

Print/PDF/Email