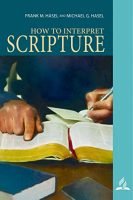 Bible Bookshelf: How to Interpret Scripture by Frank M.Haseland Michael G. Hasel.
Frank M. Hasel, Ph.D., is an Associate Director of the Biblical Research Institute (BRI) at the General Conference of Seventh-day Adventists.
Michael G. Hasel, Ph.D., is Professor of Religion at Southern Adventist University and Director of the Institute of Archaeology and Lynn H. Wood Archaeological Museum.
2015 Quarter  1: Proverbs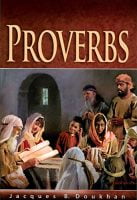 Bible Bookshelf: Proverbs , by James B Doukhan. The book of Proverbs was written to teach us how to live everything we learned in the books of Moses and in the prophets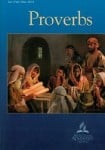 . Through metaphor, humor and ironies, rhythms and riddles, God speaks the language of the men and women who live in the concrete world. According to Solomon, "to know Wisdom" means, first of all, to have a personal relationship with God. In other words, "to know Wisdom" means "to know God." You should be able to find a hard copy of the book at your local Adventist Book Center.
This is the companion book to the Adult Bible Study Guide on Proverbs.
2000 Quarter 4
You can see the online lessons at Proverbs:Wisdom to Live By
We can't seem to find a companion book for these lessons, but perhaps Russel Holt's book,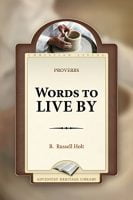 Proverbs: Words to Live By, could be helpful to the study of these lessons. It was published in 2017, so it cannot be the original companion book.
If you have better information, please let us know.
Amen!

(

1

)

Print/PDF/Email