A small selection of pioneer writings follows. If you'll visit the links here, you'll also find links to other books – especially if you visit the Author pages.
History of the Sabbath and First Day of the Week, by J. N. Andrews, written by the very first Seventh-day Adventist biblical scholar remains a valuable resource, and I can hardly believe it is now available in Kindle format! It's in our library in rebound hardback, but the next time I want to look something up, I think I'll download the Kindle version, since that is so searchable! And this does appear to be a proper Kindle version, rather than a mere scanned book, as is the case for many old books. (I admit I haven't read every word of this book, but do know that it is still a good book. After all, history doesn't change. Only the editing and  interpreting of history does. And more modern interpretations often veer farther and farther from the actual historical facts.)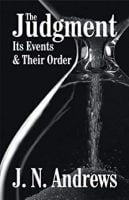 By the way, you can still buy this in its original binding, looking just like ours did, but you'll have to pay a premium price! 
In The Judgment: Its Events and Their Order, we can see just how the pioneers taught this important subject.

It would be interesting to compare J.N. Andrews' book with the one by sea captain Joseph Bates, a man who played such a prominent role in our early history that he might well be called the "father" of our church. 
A Vindication of the Seventh-day Sabbath, by Joseph Bates,  is available for free in Kindle format, but it's likely not in the modern typeset available in the re-published paperback version. 
The Complete Testimony of the Fathers of the First Three Centuries Concerning the Sabbath and First Day, by J. N. Andrews would be a valuable book for those interested in early statements regarding the Sabbath after the death of Christ. The fact that it is available in Kindle format makes it just so much more attractive. 
You know that "gospel" means "good news," don't you? And in the KJV, Isaiah 61:1 we read prophetically of Christ that "The Spirit of the Lord God is upon me; because the Lord hath anointed me to preach good tidings unto the meek; he hath sent me to bind up the brokenhearted, to proclaim liberty to the captives, and the opening of the prison to them that are bound."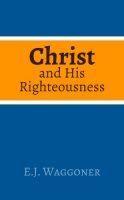 And it is from this that E. J. Waggoner got the title of this study of the book of Galatians, written at a time when much of the church was mired in legalism. Waggoner's book was and is still a breath of fresh air presenting the "glad tidings" of Christ our righteousness.
In his famous book, Christ and His Righteousness, E. J. Waggoner writes on the theme of the 1888 message. If you wonder what was really taught in 1888 and what Righteousness by faith really is, this book will clear it up for you. You may find that you want to read it more than once.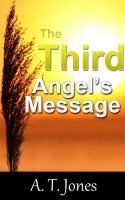 When we remember E. J. Waggoner, we generally connect him with A. T. Jones who was also prominent in teaching the 1888 message of righteousness by faith. The Third Angel's Message by A. T. Jones is a sermon series from the 1893 General Conference Session which Ellen White encouraged him to print as a book because she saw that this book would be useful, especially to new believers.
Of all the pioneer writings, Uriah Smith's book, Daniel and the Revelation, a verse-by-verse study, probably enjoys the widest distribution even now. Perhaps that is because Ellen White encouraged its distribution. She did not, however, say that this book was the last word on the subject, but she encouraged us to keep studying. Thus we have learned more about the books of Daniel and Revelation that Uriah Smith knew, especially about Revelation 4 & 5. But the book still offers a valuable perspective for Adventists who value the historicist method of interpretation. (That means that we see prophecy rooted in the past, with fulfillment beginning before our time in such a way that we can with greater confidence interpret prophecies yet unfulfilled.) 
Amen!

(

2

)