Read James 1:26-27 and compare it to Matthew 25:35, Matt. 25:36, Matt.25:40 and Romans 12:9-18. In light of these passages, how would you define true Christianity?
If Jesus, James, and Paul emphasize anything, it is the importance of being a useful Christian. By lovingthe least of these (Matt. 25:40), by taking the time to visit those most easily overlooked, by showing hospitality-in all these practical ways and more-we reveal Jesus' love and become the [...]

Read James 1:25. What does he say about the role of the law?
James echoes the Psalms in calling God's law perfect (Ps. 19:7) and a way of freedom (Ps. 119:45). But notice that the law in James cannot save us and certainly cannot cleanse us. It shows us God's ideal, but it cannot make us follow that ideal any more than seeing a world-class athlete perform amazing feats could enable us to do [...]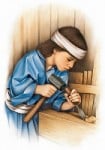 Read James 1:22 again. The Greek says to be doers of the Word. How might the message have been different had James simply said, Do the word?
James combines being and doing. He does not separate them, nor does he make one more important than the other. They are like two sides of the same coin, inseparable. We are to be doers. Furthermore, the tense of the Greek word for be here refers to [...]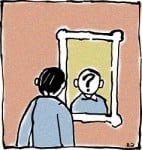 Someone once said this about his enemy: I see him every day-when I'm shaving. This is exactly what James wants us to recognize: our greatest enemy is ourselves. Salvation begins by seeing who we really are, not who we imagine ourselves to be.
Read James 1:23-24. Who is described here, and what is the basic problem?
While there is nothing wrong with looking our best, many people spend a great deal of time and money [...]


Read for This Week's Study: James 1:23-24; Matt. 19:16-22; Luke 6:27-38; Rom. 8:2-4; Rom. 12:9-18; 2 Pet. 1:4.
Memory Text: But be ye doers of the word, and not hearers only, deceiving your own selves (James 1:22).
Jean Francois Gravelet, better known as The Great Blondin, became famous for walking across Niagara Falls on a tightrope. In September of 1860, the Prince of Wales had witnessed Blondin's crossing of the falls with an assistant on his back. After the walk, Blondin [...]

The demons in Mirella struggled against the family members who took her to the Adventist church. During the struggle Mirella fainted. When the family tried to carry her limp body through the church door, they could feel a powerful force pushing them away. Inside the church the congregation prayed while deacons tried to pull the family into the church. Finally they managed to enter the church. They laid Mirella on the floor in the pastor's office.
The pastor [...]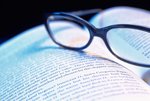 Further Study: Read about sin and the power to change in Ellen G. White, Repentance, Steps to Christ, pp. 23-36 and summarize the key points.
The plan of redemption contemplates our complete recovery from the power of Satan. Christ always separates the contrite soul from sin. He came to destroy the works of the devil, and He has made provision that the Holy Spirit shall be imparted to every repentant soul, to keep him from sinning.-Ellen G. White, The Desire [...]

You can view a discussion of the current lesson in the Hope Sabbath School class led by Pastor Derek Morris. (Adobe Flash Player version.) A Youtube version of this week's lesson at Hope Sabbath School is below. You can download the video, the MP3 audio, and the lesson outline from the HopeTV Sabbath School Site. You might also want to bookmark the HopeSS Youtube channel.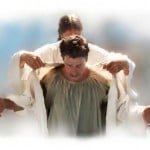 Read James 1:21. What role does the word have in what James is saying?
This verse concludes all that has been said so far about faith and salvation. It is an appeal to put away all impurity and separate ourselves from wickedness. The command put away (RSV) is used seven out of nine times in the New Testament for detaching oneself from the evil habits that have no place in a life submitted to [...]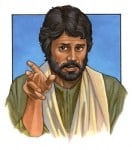 Read James 1:19-20. What important point is he making there?
God's Word is powerful. But so are human words. How often have we spoken words that later we wish we could take back? Unfortunately, just being aware of how hurtful wrong words can be, and how destructive anger is, does little to help us get ourselves under control. Left to our own devices, we can never really change. That is why we need to [...]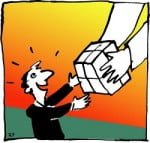 Do not err, my beloved brethren. Every good gift and every perfect gift is from above, and cometh down from the Father of lights, with whom is no variableness, neither shadow of turning (James 1:16-17).
Although sin gives birth to death, God is the source of life. He is the Father of lights (James 1:17), a reference to the Creation (Gen. 1:14-18). God gives us birth to a new life, which is the greatest gift [...]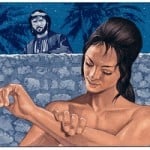 Read James 1:13-15 again. When does temptation become sin?
Several Greek words are used in this passage to describe how sin begins, and all of them are connected with giving birth. When a wrong desire is nurtured, sin is conceived, like a baby in the womb. Sin, when it is completely grown, gives birth to death (James 1:15, author's literal translation).
The picture is paradoxical. The process that is supposed to give life results only [...]