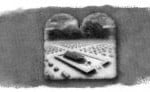 Key Thought: The law describes who God is and how He lives and how He has meant for us to live. We are free to live in happiness as we let Him write those laws in our hearts and minds.
[Teaching Plan for "God the Lawgiver" February 8, 2012]
1. Have a volunteer read Exodus 19:18,19.
A. Ask class members to share a short thought on what the main idea of this text is.
B. Why did the Lord present the law [...]