13: The New Covenant Life – Singing with Inspiration
This quarter "The Week at a Glance" shows God's covenant is spoken of mostly. God has made his promises (covenant) with many people in the Bible, and continues to give us promises for today, hence for a theme hymn I find that I wish to keep standing on the Promises that God has given to us all –
Hymn 518 – Standing on the Promises as
My Hope Is Built on Nothing Less – Hymn 522.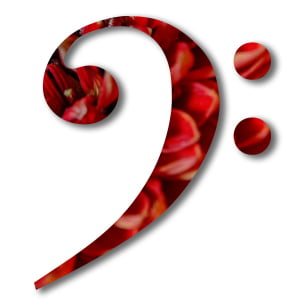 The first hymn for this week comes from the study on Sunday,
Hymn 430 – Joy By and By. Further into the study we see that we can be
Joyful, Joyful, We Adore Thee – Hymn 12.
The hymns that show what the Bible says about being guilt-free (Monday) are:
Hymn 109 – Marvelous Grace,
Hymn 177 – Jesus, Your Blood and Righteousness,
Hymn 254 – The Great Physician Now Is Near,
Hymn 268 – Holy Spirit, Light Divine,
Hymn 293 – Heavenly Father, Bless Us Now,
Hymn 297 – God Be Merciful to Me,
Hymn 298 – I Lay My Sins On Jesus,
Hymn 300 – Rock of Ages,
Hymn 336 – There Is a Fountain,
Hymn 342 – Is This a Day of New Beginnings,
Hymn 396 – Lord God, Your Love Has Called Us Here and
Hymn 517 – My Faith Looks Up to Thee.
It is then that we find
Burdens Are Lifted at Calvary – Hymn 476.
The opening Bible text for Tuesday shows the Love of God as do
Hymn 76 – O Love That Wilt Not Let Me Go,
Hymn 77 – O Love of God Most Full,
Hymn 79 – O Love of God, How Strong and True! and
Hymn 148 – O Love How Deep How Broad. It is then that we find
My Faith Looks Up to Thee – Hymn 517,
Hymn 523 – My Faith Has Found a Resting Place and ultimately
Faith Is the Victory – Hymn 608.
The study on eternal life (Wednesday) is an exciting prospect that we all look forward to with great anticipation so that we find
No Night There – Hymn 427, we will be in
The Homeland – Hymn 436, where we can sing
The Glory Song – Hymn 435 and
"We Shall" Gather at the River – Hymn 432.
We are reminded on Thursday to
Go, Preach My Gospel – Hymn 378.
Blessings to you all until we meet again for our third quarter of lessons, commencing next week, entitled "Rest in Christ".
To learn unknown hymns, you will find the accompaniment music for each one at: https://sdahymnals.com/Hymnal/
Another great resource is for when there is a hymn you wish to sing, but can't find it in your hymnal. Go to https://www.sdahymnal.org and in the search bar type a special word in that is in the hymn. I am sure you will be amazed at the help you will be given.
2 Timothy 2:15 KJV – "Study to shew thyself approved unto God, a workman that needeth not to be ashamed, rightly dividing the word of truth."
Amen!

(

3

)