5: Come to Me … – Singing with Inspiration
Rest. The word used most frequently in our Sabbath School Lesson pamphlet this quarter. "Thou shalt rest, Thou shalt rest!" These are words repeated each verse of
Hymn 387 – Come, O Sabbath Day, our theme hymn for this quarter.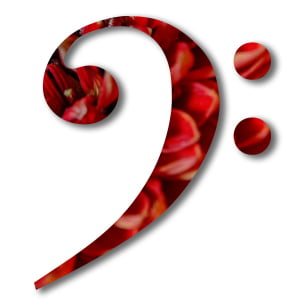 Jesus calls to us
Come, Ye Sinners – Hymn 280 and we wish to reply
Jesus, I Come – Hymn 292.
The heavy laden are given rest in
Hymn 255 – I Cannot Tell Why (verse 2),
Hymn 368 – Watchman, Blow the Gospel Trumpet (verse 4) and the answer is in
Hymn 499 – What a Friend We Have in Jesus (verse 3) and
Hymn 476 – Burdens Are Lifted at Calvary.
The best teacher to have is Jesus who instructed us to "Take my yoke upon you", and we may learn from Him all our lives:
Hymn 193 – Savior, Teach Me, verse 4 of
Hymn 297 – God Be Merciful to Me and
Hymn 524 – 'Tis So Sweet to Trust in Jesus (verse 4).
Gentleness is found in verse 4 of
Hymn 231 – Bless Be the King,
Hymn 540 – Gentle Jesus Meek and Mild,
Hymn 542 – Jesus Friend So Kind and we ask
Pass Me Not, O Gentle Savior – Hymn 596.
To learn unknown hymns, you will find the accompaniment music for each one at: https://sdahymnals.com/Hymnal/
Another great resource is for when there is a hymn you wish to sing, but can't find it in your hymnal. Go to https://www.sdahymnal.org and in the search bar type a special word in that is in the hymn. I am sure you will be amazed at the help you will be given.
2 Timothy 2:15 KJV – "Study to shew thyself approved unto God, a workman that needeth not to be ashamed, rightly dividing the word of truth."
Amen!

(

4

)