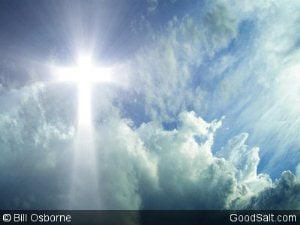 "But God commendeth his love toward us, in that, while we were yet sinners, Christ died for us" (Rom. 5:8). What is this text saying to us?  1
At the cross, in the most humiliating, inconceivable manner imaginable, God triumphs over and shames the enemy. Love, justice and compassion fuse in a singular dynamic act. God forgives sinners by paying in Himself the price of sin and absorbing into His own suffering Self the penalty of that sin. On Calvary, God reveals how extremely costly forgiveness is.
Christ didn't die in order to create love in God's heart for us. No, Jesus insists that the Father's love is the source, not the consequence, of the atonement (John 3:16, 17). God doesn't love us because Christ died for us; Christ died for us because God loved us. The atonement of Christ was not offered to persuade the Father to love those whom He otherwise hated. The death of Christ did not bring forth a love that was not already in existence. Rather, it was a manifestation of the love that was eternally in God's heart. Jesus never had to persuade the Father to love us. Notice how He insists on this truth in John 3:16, 17; 16:26, 27.
The real tragedy is that we have lost much of the knowledge of God, against whom we have sinned. We do not even feel that we have much to repent of, because we're not always sure about just how much we have offended God with our sins. We can become dull to just how bad sin really is. Modern religious sentimentality often minimizes repugnance toward sin. And because sin doesn't make us angry anymore, perhaps it becomes harder to realize that sin arouses the wrath of a Holy God.
Paul is not afraid to discuss the wrath of God. How does he express it in Romans 1:18? 
---
---
This strong statement sets the tone for the lengthy treatment of the universal sway of sin that Paul continues to elaborate on for the next two chapters (through Romans 3:20).
An astounding aspect of the gospel is the fact that God is both the victor over our sin and the victim of it. And, as a result of this dual role, our holy God can keep His covenant with sinful covenant breakers. God's love does not lead to a bland tolerance of sin and evil but to triumphing victoriously over it. It is precisely because God is love that He opposes sin and evil, for these realities corrupt and destroy His beloved children. The death that God endured on the cross is the price His love pays for taking sin seriously while still loving sinners.
How seriously do you take the sin in your life? And what criteria do you use to justify your answer?
Amen!

(

0

)

Print/PDF/Email