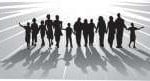 Read for This Week's Study: 1 Thess. 2:13-3:13; Rom. 9:1-5; 11:1-12, 24-32; Matt. 24:9-22; 10:42.
Memory Text: "May he strengthen your hearts so that you will be blameless and holy in the presence of our God and Father when our Lord Jesus comes with all his holy ones" (1 Thessalonians 3:13, NIV).
Key Thought: Paul continues to praise the Thessalonians for the good things he sees in them and to encourage them amid the persecution they are facing.
As we read these passages, we can see that, to Paul, the Thessalonians aren't [...]