Further Study: For more information on this week's topic, read Ellen G. White, At the Feast of Tabernacles, pp. 447-454; Among Snares, pp. 455-462, in The Desire of Ages.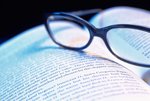 Three times a year the Jews were required to assemble at Jerusalem for religious purposes. Enshrouded in the pillar of cloud, Israel's invisible Leader had given the directions in regard to these gatherings. During the captivity of the Jews, they could not be observed; but when the people were restored to their own land, the observance of these memorials was once more begun. It was God's design that these anniversaries should call Him to the minds of the people.-Ellen G. White, The Desire of Ages, p. 447.
It was natural for the parents of Jesus to look upon Him as their own child. He was daily with them, His life in many respects was like that of other children, and it was difficult for them to realize that He was the Son of God. They were in danger of failing to appreciate the blessing granted them in the presence of the world's Redeemer. The grief of their separation from Him, and the gentle reproof which His words conveyed, were designed to impress them with the sacredness of their trust.-Ellen G. White, The Desire of Ages, p. 81.
Discussion Questions:
Dwell on the incredible truth that though Jesus instituted these laws, when He enters into humanity He places Himself under them. What does this tell us about the character of God?
Try to put yourself in the position of Joseph and Mary. Is it any wonder that they didn't fully understand all that was involved with Jesus? Are there not a lot of things about Jesus that we don't understand either? How can we learn to trust and obey, despite the many things that we don't understand?
What would you say to a Christian who argues that we are to keep the feasts? (Hint: You might start by asking, How do you intend to keep them, given that the feasts all centered around the temple, which has long been destroyed, and the shedding of blood, which has stopped?)
Amen!

(

7

)

Print/PDF/Email