Further Study: Ellen G. White, Without a Wedding Garment, pp. 307-319, in Christ's Object Lessons.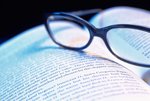 "Satan had claimed that it was impossible for man to obey God's commandments; and in our own strength it is true that we cannot obey them. But Christ came in the form of humanity, and by His perfect obedience He proved that humanity and divinity combined can obey every one of God's precepts. . . .
The life of Christ on earth was a perfect expression of God's law, and when those who claim to be children of God become Christlike in character, they will be obedient to God's commandments. Then the Lord can trust them to be of the number who shall compose the family of heaven. Clothed in the glorious apparel of Christ's righteousness, they have a place at the King's feast. They have a right to join the blood washed throng. -Ellen G. White, Christ's Object Lessons, pp. 314, 315.
Discussion Questions:
Read the Ellen G. White statement in Friday's further study. In what ways are both law and grace revealed in it? Why is it crucial that we always understand them both together? What happens when these concepts are taught apart from each other?
The introduction to this week's lesson talked about the late Steve Jobs and his claim that the specter of death, our own death, should drive us to accomplish all that we can here. Though there's some truth to that idea, in and of itself it's not enough. It never solves the problem of death itself and what death does to the meaning of the lives that precede it. In fact, after Jobs' death, the cover of The New Yorker magazine depicted St. Peter, iPad in hand, checking Steve Jobs in at the pearly gates. Though that might be cute, what lesson can we learn from the fact that there probably won't be any iPads, or anything that Steve Jobs created here in heaven?
What things are on the earth now that will last forever? What won't last past the final destruction of this world? Why is it crucial that we know the difference between them?
Amen!

(

14

)

Print/PDF/Email