Friday: Further Study: Discipling Children
Further Study: Read Ellen G. White, "Blessing the Children," pp. 511-517; "The Temple Cleansed Again," p. 592, in The Desire of Ages. "Baptism", pp. 93-95, in Testimonies for the Church, vol. 6; "Bible Teaching and Study," pp. 185-186 in Education.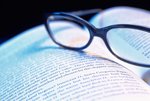 "It is still true that children are the most susceptible to the teachings of the gospel; their hearts are open to divine influences, and strong to retain the lessons received. The little children may be Christians, having an experience in accordance with their years. They need to be educated in spiritual things, and parents should give them every advantage, that they may form characters after the similitude of the character of Christ.

Fathers and mothers should look upon their children as younger members of the Lord's family, committed to them to educate for heaven. The lessons that we ourselves learn from Christ we should give to our children, as the young minds can receive them, little by little opening to them the beauty of the principles of heaven.-Ellen G. White, The Desire of Ages, p. 515.
Discussion Questions:

Why do you think it's true that many who accept Christ do so when younger rather than when they are older? Skeptics could argue that it's because they are too naive and ignorant to realize the silliness of what they are doing. On the other hand, could it be because they have yet to be so hardened and tainted with cynicism and skepticism as are many adults? That is, their innocence and openness makes them more susceptible to the promptings of the Holy Spirit. Discuss.
How can today's church organize to become more Christlike in its appeal to children? What can each member personally do to be friendlier toward youth who may experiment with bizarre fashions, unusual musical tastes, and sometimes outlandish behavior? How can the church become more energetic, thus attracting active youth?
What steps may members take to prepare themselves to respond to interested youth who desire baptism and a life-changing commitment to Christ?
Dwell more on the attributes of children that caused Jesus to say Except ye be converted, and become as little children, ye shall not enter into the kingdom of heaven (Matt. 18:3). What does that text mean? At the same time, what does that not mean?
Amen!

(

9

)

Print/PDF/Email