Further Study: Read Ellen G. White, The Lifework, pp. 269, 270, in Education; and Laboring for the Middle Class, pp. 564-566, in Evangelism.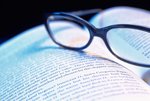 In this closing work of the gospel there is a vast field to be occupied; and, more than ever before, the work is to enlist helpers from the common people. Both the youth and those older in years will be called from the field, from the vineyard, and from the workshop, and sent forth by the Master to give His message. Many of these have had little opportunity for education; but Christ sees in them qualifications that will enable them to fulfill His purpose. If they put their hearts into the work, and continue to be learners, He will fit them to labor for Him.-Ellen G. White, Education, pp. 269, 270.
Discussion Questions:
Why was Jesus so effective in making disciples among the common people? Why was His message not as readily received among the wealthy and socially elite? How might Jesus' humble upbringing have contributed to His effectiveness in reaching the hearts and minds of ordinary people? How effective in reaching the average person might Jesus have been if He had come as a royal prince or a wealthy landowner?
Read 1 Corinthians 1:26-29 in class together. What are the key points? Read carefully where Paul wrote that God chose the weak things of the world to put to shame the things which are mighty (NKJV). What does that mean? How, in the context of being a Christian, are we to understand this fascinating idea? In what ways do these verses show just how twisted and perverted the ways of the world are? How can we make sure that we ourselves don't get caught up in these corrupted ways?
What can our Bible study groups do to become more user-friendly for ordinary people? How might that affect our choice of Bible translations? Why should disciple-makers concentrate on practical subjects rather than theoretical ones, especially when first reaching out to people who are hurting and in need of help?
Amen!

(

10

)

Print/PDF/Email