Further Study: Read Luke 18:35-43; Luke 13:10-17; 14:1-6; John 6:1-2; Mark 6:5-7, Mark 6:54-56; Mark 7:31-37; Mark 8:22-26; Matthew 8:1-19; Matt 12:15-23. Ellen G. White, Our Example, pp. 17-21, and Healing of the Soul, pp. 73-85, in The Ministry of Healing; The Divine Plan in the Medical Missionary Work, pp. 25-29, in Medical Ministry.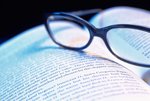 The paralytic found in Christ healing for both the soul and the body. He needed health of soul before he could appreciate health of body. Before the physical malady could be healed, Christ must bring relief to the mind, and cleanse the soul from sin. This lesson should not be overlooked. There are today thousands suffering from physical disease who, like the paralytic, are longing for the message, Thy sins are forgiven. The burden of sin, with its unrest and unsatisfied desires, is the foundation of their maladies. They can find no relief until they come to the Healer of the soul. The peace which He alone can impart would restore vigor to the mind and health to the body. . . .
In the home of the paralytic there was great rejoicing when he returned to his family, carrying with ease the couch upon which he had been slowly borne from their presence but a short time before. . . . Glad thanksgiving went up from that home, and God was glorified through His Son, who had restored hope to the hopeless and strength to the stricken one. This man and his family were ready to lay down their lives for Jesus.-Ellen G. White, The Ministry of Healing, pp. 77, 79.
Discussion Questions:
How can healing ministries open hearts and minds otherwise closed to the gospel? How can Christians guard themselves against the error of thinking that healing is an end in itself?
How can churches that are not connected with hospitals participate in healing ministry? How can Christians involved with healing ministry avoid association in the public's mind with so-called faith healers?
What do we say to those potential disciples who, reading about the healings in the Bible, come to our churches or hospitals in search of a healing that does not happen? What answers do we have for them? What answers do we have for ourselves as we seek to understand these situations? What answers are found in the Bible that can help us at times like these?
Amen!

(

8

)

Print/PDF/Email