Read The Ministerial Association of the General Conference of Seventh-day Adventists, chapters 15-18, in Seventh-day Adventists Believe.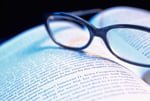 "Baptism is a most sacred and important ordinance, and there should be a thorough understanding as to its meaning. It means repentance for sin, and the entrance upon a new life in Christ Jesus. There should be no undue haste to receive the ordinance. Let both parents and children count the cost." – Ellen G. White, Testimonies for the Church, vol. 6, p. 93.
"The Passover pointed backward to the deliverance of the children of Israel, and was also typical, pointing forward to Christ, the Lamb of God, slain for the redemption of fallen man. The blood sprinkled upon the door-posts prefigured the atoning blood of Christ, and also the continual dependence of sinful man upon the merits of that blood for safety from the power of Satan, and for final redemption." – Ellen G. White, The Spirit of Prophecy, vol. 1, p. 201.
Discussion Questions
When was the last time that you washed someone's feet in the foot-washing service? Why is this such an important practice?
Read 1 Peter 3:20-21. What analogy does Peter use to help to explain the meaning of baptism?
Early Christians were accused of many things of which they were not guilty, including cannibalism. One of the reasons were the following verses: "Then Jesus said to them, 'Most assuredly, I say to you, unless you eat the flesh of the Son of Man and drink His blood, you have no life in you. Whoever eats My flesh and drinks My blood has eternal life, and I will raise him up at the last day. For My flesh is food indeed, and My blood is drink indeed. He who eats My flesh and drinks My blood abides in Me, and I in him' " (John 6:53-56, NKJV). What is Jesus teaching us with these words? Why is it so important that we understand the spiritual meaning of texts such as these?
In class, discuss in more detail the communal aspect of the Communion service. What are ways in which it should help your church to better understand what our obligations are to each other and to the outside community as a whole?
Amen!

(

0

)

Print/PDF/Email