The Bible is a book about God and His relationship to us humans and our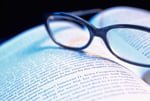 world. The events of Creation week are unique and supernatural. They are outside the realm of scientific inquiry for at least two reasons. First, they are singularities. Singularities are events that occur only once. Science has a difficult time dealing with singularities, because they cannot be repeated and tested under differing circumstances. Second, the Creation events were supernaturally caused. They were not the natural result of the way God sustains the Creation but were special, direct acts of God. Science deals only with secondary causes, and does not—at least as now practiced—accept any explanation that depends on God's direct action. Because the Creation events are unique and supernatural, they lie outside the reach of science.
The importance of this point is that one's view of origins has important implications for one's view of human nature and self-identity. Understanding our origins is so important that God had it placed as the first subject in the Bible, and the message of the Bible is based on the historicity of the Creation account. To claim that we can learn the true history of our world through science is to claim that it can be explained without appealing to any direct action by God, an error that has led to more error.
"Men will endeavor to explain from natural causes the work of creation, which God has never revealed. But human science cannot search out the secrets of the God of Heaven, and explain the stupendous works of creation, which were a miracle of almighty power, any sooner than it can show how God came into existence."—Ellen G. White, The Spirit of Prophecy, vol. 1, p. 89.
Discussion Questions
Creation is a dominant theme throughout the entire Bible. Is there any evidence that Bible writers had different views of Creation or that any of them had doubts about the veracity of any part of Genesis? Why is this answer important?
What reasons do you think someone might give to justify the rejection of the idea that nature is designed?
Jesus endorsed the authority of Moses (Luke 16:29-31), including the story of Creation (Mark 2:27, 28; Matt. 19:4-6). Given this background and the example of Jesus, what should be our attitude toward the story of Creation?
Amen!

(

0

)

Print/PDF/Email