According to Scripture, Adam was the first man and was specially created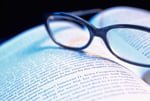 from the dust by God. Our understanding of the origin of morality is founded in the origin of Adam. Biblical concepts of morality are, then, inseparable from biblical concepts of origins.
Recognizing Adam as the first human also refutes the possibility that any fossils were ancestral to Adam or other humans. From where, then, did these fossils come? Several other possibilities exist.
First, the humanlike fossils might be forms of humans with normal intelligence but with growth patterns unlike any present-day human. A second possibility is that the fossils may have been degenerate, due to their own lifestyle or environmental stress or other factors. A third possibility is that they may be the results of Satan's direct attempts to corrupt Creation in ways we do not understand. Another possibility is that they were not humans but were similar in morphology. Different people may prefer different explanations but, because we do not have direct evidence to settle the matter, it is best to avoid being dogmatic in our speculations. Fossils do not come with labels attached that say, "Made in China 500 million years ago" or the like. Our understanding of earth history, which varies greatly among scientists, provides a frame of reference within which we interpret fossils, but we do not have proof of our interpretations. They are, in the end, only that: interpretations, nothing more.
Discussion Questions
Think through the implications of what it would mean if there were no Creator who imposed a moral order on humanity. Where would moral concepts come from? Many people who don't believe in God nevertheless do hold to some strict moral standards. On what basis, other than God, might a person be able to develop a moral code? What are some possible scenarios that they could come up with? What, though, would be the ultimate weakness in them all?
How does our view of Creation inform our opinions regarding current issues such as euthanasia, cloning, abortion, etc.?
A local citizen who volunteered his time to give tours at the Nazi concentration camp of Dachau began the tour by talking about Charles Darwin's theory of evolution, implying that Darwin's theory led to Dachau and the like. What's the obvious logic of that line of reasoning? In what ways might it be flawed?
Amen!

(

0

)

Print/PDF/Email