"'The secret things belong unto the Lord our God; but those things which are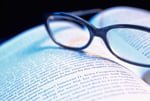 revealed belong unto us and to our children forever.' [Deuteronomy 29:29.] Just how God accomplished the work of creation he has never revealed to men; human science cannot search out the secrets of the Most High. His creative power is as incomprehensible as his existence."-Ellen G. White, Patriarchs and Prophets, p. 113. "In that thick darkness God's presence was hidden. He makes darkness His pavilion, and conceals His glory from human eyes. God and His holy angels were beside the cross. The Father was with His Son. Yet His presence was not revealed. Had His glory flashed forth from the cloud, every human beholder would have been destroyed. And in that dreadful hour Christ was not to be comforted with the Father's presence. He trod the wine press alone, and of the people there was none with Him."-Ellen G. White, The Desire of Ages, pp. 753, 754.
Discussion Questions
How is the gospel related to the story of Creation? What specific aspects of Genesis 1-3 are foundational to the gospel? How is the story of Jesus based on the historical veracity of Genesis? How would one tell the story of Jesus if there were no Adam and Eve?
The Bible maintains that the Creation was accomplished by supernatural processes that are not accessible to science but that can be learned only by special revelation. Tension between the Bible and science is, therefore, not a surprise. Why is it a mistake, then, to expect science to be able to explain all of God's creative works?
What links exist between the gospel, Creation, and judgment as indicated in Revelation 14:6, 7?
Critics of Christianity will often argue that Jesus knew beforehand that, though He would die, He would be resurrected to life. Thus, they ask, what was the big deal about His death when He knew it would be only temporary? How does Matthew 27:4, supplemented by the The Desire of Ages quote above, help to answer that objection?
Amen!

(

0

)

Print/PDF/Email