Read the following quotations and discuss how they help us to understand the messages from the book of Jonah more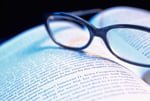 clearly.
"Whenever they are in need the children of God have the precious privilege of appealing to Him for help. It matters not how unsuitable the place may be, God's ear of mercy is open to their cry. However desolate and dark the place may be, it can be turned into a veritable temple by the praying child of God."—The SDA Bible Commentary, vol. 4, p. 1,003. "Confused, humiliated, and unable to understand God's purpose in sparing Nineveh, Jonah nevertheless had fulfilled the commission given him to warn that great city; and though the event predicted did not come to pass, yet the message of warning was nonetheless from God. And it accomplished the purpose God designed it should. The glory of His grace was revealed among the heathen."—Ellen G. White, Prophets and Kings, pp. 272, 273.
Discussion Questions:
The book of Jonah teaches that God is in full control of nature. Imagine that one of your friends has lost a family member because of a natural disaster. How would you explain to him or her that God is still in charge despite the presence of natural disasters that devastate parts of our world and take away many human lives?
Read the last verse of Jonah. What does it teach us about our responsibility for mission outreach to all corners of the world?
In the parable of the unforgiving servant (Matt. 18:21-35), Jesus compared God to an angry king who revoked his forgiveness and threw the once-forgiven slave into jail. Does God really revoke His forgiveness? Some Christians argue adamantly that He does not. As a church, what position do we take on this topic, and why?
For many people steeped in secularism the idea of a man being swallowed alive and living inside a "big fish" is not something to be taken seriously. As we saw earlier, however, Jesus clearly testified to the truthfulness of the story. How does the story of Jonah help us to realize just how narrow and confining an anti-supernaturalist view of reality really is?
Amen!

(

0

)

Print/PDF/Email