Inviting Others to Join Your Ministry
Have you ever heard of a one-man band? This is a band in which one person plays all the instruments in the band. The drum is strapped to his back and operated by a foot pedal; cymbals are strapped between the knees and so on. In the metaphorical sense, a one-person band is one in which one individual plays all parts.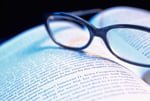 One-person bands have the potential to burn out because they have no physical or emotional team support. One-person bands sometimes complain about the lack of church support, but the congregation has probably not been asked to be involved in any way other than financially.
Whether you are just beginning a ministry, or evaluating an existing one, the following are some suggestions on how to multiply your ministry by getting others involved:
Review what is involved in every aspect of the ministry you are undertaking and see how many people could take part.
Decide on the areas where significant help is needed and look for key people to fill these major roles. Think about some team leaders.
Prepare a fairly detailed written outline of all aspects of the ministry. This will be useful when talking to prospective team members. They will be able to understand exactly what is required of them.
Report regularly to the whole church. This will let everyone see that your ministry is a part of the local church's overall witnessing and evangelism strategy, and they will be more likely to get involved.
Have regular team meetings. Affirm team members and review progress. Ask the questions, "How have we done?" "How are we doing?" and, "Where to go from here?"
Discussion Questions:

  When and how do you cross the line between evaluation and the kind of judgement that we are warned against in Scripture? 

  Dwell more on the words of Jesus in Matthew 23:15. How can we, as a church, prevent this from happening, especially when new converts are so often full of zeal? How can we make sure that zeal is focused in the right direction so that we don't create more " 'son[s] of hell' " in our midst?  

  Consider a current ministry in your church and suggest a good evaluation process of the program, the process, and the personnel.
Amen!

(

0

)

Print/PDF/Email